last modified June 12, 2013 by Charlotte


 -
EN 
In 2000, activists from Africa, Asia, Latin America, North America and Europe established the World Assembly of Inhabitants in Mexico City to demand more democratic and equal territories.
This initiative resulted in the convergence of different movements that struggle for the right to housing, land, and the city around the world, and provided a global space for debates and the formulation of common demands.
Since then, the World Assembly of Inhabitants has continued to convene through the World Social Forum as it adheres to the same principles of alter-globalization.
We propose developing the following urgent and collective actions:
• A Charter to ensure the democratic operation of the World Assembly of Inhabitants,
• A website for the World Assembly of Inhabitants,
• A mailing list accessible to everyone to ensure horizontal, direct and transparent communication.
ES

La Asamblea Mundial de lo-a-s Habitantes, por primera vez, se constituyó en el año 2000 en la Ciudad de México con la participación de militantes de América latina, África, Asia, América del Norte y Europa para exigir territorios más democráticos e igualitarios.
Esta iniciativa favoreció la convergencia de diferentes movimientos que luchan por el derecho a la vivienda, el derecho a la ciudad y la tierra en el mundo entero, en torno a un espacio global de debates y formulación de demandas comunes.
Desde entonces, la Asamblea Mundial de lo-a-s Habitantes se ha mantenido en el marco del Foro Social Mundial ya que suscribe los mismos principios de las luchas altermundialistas.
Proponemos una acción colectiva con carácter de urgencia:
− una Carta de Principios de la Asamblea Mundial de lo-a-s Habitantes, formulada colectivamente para garantizar un funcionamiento democrático,
− un sitio web de la Asamblea Mundial de lo-a-s Habitantes gestionado de forma colectiva,
− una lista colectiva de emails accesible a todos y todas para asegurar una comunicación horizontal, directa y transparente.
FR 
L'Assemblée mondiale des habitant-e-s a eu lieu pour la première fois en 2000 à Mexico et a rassemblé des militant-e-s d'Amérique latine, d'Afrique, d'Asie, d'Amérique du nord et d'Europe afin de revendiquer des territoires plus démocratiques et égalitaires.
Cette initiative a donné lieu à une convergence de différents mouvements qui luttent pour les droits au logement à la ville et à la terre dans le monde entier en créant un espace global de débats et d'élaboration de revendications communes.
Depuis, l'Assemblée mondiale des habitant-e-s s'est principalement déroulée au sein du Forum social mondial car elle adhère aux principes mêmes des luttes altermondialistes
Nous proposons pour ce faire de construire collectivement et de manière urgente:
− une Charte de l'Assemblée mondiale des habitant-e-s élaborée collectivement pour garantir un fonctionnement démocratique,
− un site internet de l'Assemblée mondiale des habitant-e-s géré collectivement,
− une liste collective de mails accessibles à tous et toutes pour assurer une communication horizontale, directe et transparente.
Initial signatories/Primeros firmantes/Premiers signataires:
Via Campesina
No-Vox
Habitat International Coalition
Call for democratic construction - download EN - Llamado a construccion democratica -  descargar ES - Appel à onstruction démocratique - télécharger FR       
Background  of the WAI / Antecedentes de la AMH / Contexte historique de l'AMH
U

rban Social Forum II Declaration

 in Naples, 2012

 /

Declaración del

II Foro Social Urbano de Naples

, 2012/

Déclaration du II Forum Social Urbain

de Naples, 2012

Convergence of inhabitants for the right to hábitat, WSF Dakar 2011 / Convergencia de los habitantes por el derecho al hábitat, FSM Dakar 2011/ Convergence des habitants pour le droit à l'habitat, FSM Dakar 2011

Declaration of the Social Movements Assembly, WSF Dakar 2011 / Declaración de la Asamblea de los Movimientos Sociales, FSM Dakar 2011/ Déclaration de l'assemblée des mouvements sociaux, FSM Dakar 2011

Social Urban Forum, Ação da Cidadania, Rio de Janeiro, 2010 / Foro Social Urbano, Ação da Cidadania, Rio de Janeiro, 2010

 Urban Movements Building Convergences at WSF Belem 2009 / Movimientos sociales urbanos construyendo convergencia en el FSM Belem 2009

Agreements and conclusions from the Urban Networks Coordination Meeting, WSF Nairobi 2007 / Acuerdos y conclusiones de la reunión de coordinación entre las redes urbanas, FSM Nairobi 2007

World Charter for the Right to the City, WSF Porto Alegre, 2005 / Carta Mundial por el Derecho a la Ciudad, FSM Porto Alegre, 2005
Participer - participate - participar 
World Assembly of Inhabitants - Asamblea Mundial de lo-a-s Habitantes - Assemblée Mondiale des Habitant-e-s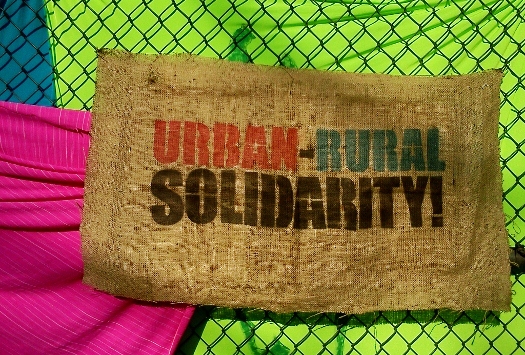 (EN)
To all Inhabitants' Organisations and Networks:
Dear friends,
At a time when social movements are facing very powerful adversaries in difficult conditions, the World Assembly of Inhabitants (WAI) in Tunis  has been able to achieve its goal of consolidating a common space, open to all urban and rural inhabitants around the world.
Today, inhabitants' organizations in many countries have begun to speak the same languages, and to meet and plan common initiatives, in solidarity with each other.
We're happy because this is one of the aims we've struggled for. But obviously it's not sufficient. Now we must face up responsibly to more difficult challenges - for the good of the planet, for the good of nature, and for the good of human beings - especially to help to  change the neoliberal capitalist system's  model/ paradigm.
Therefore, it's fundamentally important to guarantee the continuity of this space for the convergence of struggles, and to make our voices and our presence heard, starting with concrete shared initiatives like: organize the World Zero Eviction Days – for the Righ to Habitatin October, creating Joint Promoting Committees at a local level;reinforce the International Tribunal of Evictions at Geneva like a common instrument such as the Joint Steering Committee, and the dissemination of a Call to present cases; share elaboration of the World Map of Urban Habitat; call to support  campaigns to housing one billion people in the coming period; support the creation of the pan-African Network of inhabitants; help to kick-start a campaign to fulfill the social function of the land, of our cities, and of housing at a world level, defending the common goods in this way.
At the same time, whoever has participated in, and recognizes the WAI process, has a right and a duty to analyze and evaluate the progress made by the convergence process so far, in order to put forward suggestions for improvements that could expand it and involve more people.
Therefore the International Alliance of Inhabitants (IAI) would like to brotherly invite  all organizations, networks and movements of inhabitants to coordinate their forces at a local, regional, national, continental and global level.
We are also asking people to aim ahead on the basis of what has been agreed,  beginning from the  debates that took place at each event connected to WAI in Tunis, and in the Declaration reporting these debates.
These include organizational guidelines setting out concrete mechanisms for coordination at different levels to allow for an effective participation of all, aimed at precise objectives, with a planning calendar to be jointly agreed on.  
(ES)
05. junio 2013
Una fraternal invitación a todas las organizaciones, redes y movimientos de habitantes para articular esfuerzos a nivel local, nacional, continental y global, y avanzar sobre la base de lo consensuado a partir de los debates que hubo en cada evento relacionado con la AMH en Túnez y en la Declaración que tiene, hasta ahora, más de 240 firmas de más de 40 países de todos los continentes.
Para todas las organizaciones y redes de habitantes:
Estimados compañero/as:
En momentos en los que los movimientos sociales enfrentan a adversarios muy poderosos en condiciones sumamente difíciles, la Asamblea Mundial de Habitantes en Túnez ha logrado consolidar la existencia de un espacio de convergencia abierto a todos los habitantes del mundo, del campo y de la ciudad. Hoy día organizaciones de habitantes de muchos países empiezan a hablar el mismo idioma, a reunirse, a desarrollar las mismas iniciativas, a solidarizarse.
Este es un logro por el que hemos luchado todos/as y por el que debemos alegrarnos.
Sin embargo ello no basta. Nos toca ahora enfrentar responsablemente retos más arduos para poder exigir un cambio de modelo-paradigma del sistema capitalista neoliberal en favor del planeta, la naturaleza y los seres humanos.
Para ello es imprescindible garantizar la continuidad de este espacio de convergencia de las luchas y hacer sentir su voz y su presencia a partir de iniciativas concretas y consensuadas como son: la organización de las Jornadas Mundiales Cero Desalojos – para el Derecho al Hábitat de octubre, constituyendo Comités promotores unitarios a nivel territorial; el fortalecimiento del Tribunal internacional sobre los desalojos en Ginebra, entendido como una herramienta común así como el Comité Unitario de Pilotaje, y difundir el llamado para la presentación de los casos; la elaboración conjunta del Mapamundi del Hábitat urbano; el llamado para realizar campañas conjuntas para alojar a mil millones de personas en los próximos años; el apoyo a la constitución de la Red pan-africana de los habitantes; impulsar la campaña sobre la función social de la tierra, la ciudad y la vivienda a nivel mundial para así defender los bienes comunes.
Al mismo tiempo quienes han participado y se reconocen en el proceso de la AMH tienen el derecho y el compromiso de analizar y evaluar conjuntamente la marcha del proceso de convergencia para proponer mejoras que permitan hacerlo más amplio e incluyente.
Por lo tanto, como Alianza Internacional de Habitantes hacemos una fraternal invitación a todas las organizaciones, redes y movimientos de habitantes para articular esfuerzos a nivel local, nacional, continental y global, y avanzar sobre la base de lo consensuado, tanto desde el punto de vista programático a partir de los debates que hubo en cada evento relacionado con la AMH en Túnez y en la Declaración que resume estos debates, como desde el punto de vista organizativo, estableciendo mecanismos concretos de coordinación en los distintos niveles que permitan una efectiva participación de todos, y también desde el punto de vista político, fijando objetivos precisos con un calendario establecido de común acuerdo.
(FR) 
mercredi 05 juin 2013
Nous invitons fraternellement toutes les organisations, réseaux et mouvements d'habitants à articuler leurs efforts au niveaux local, national, continental et global, et à avancer sur la base du consensus à partir des débats tenus dans chaque événement lié à l'AMH à Tunis et de la Déclaration qui a, jusqu'ici, plus de 240 signatures de plus de 40 pays sur tous les continents.
A toutes les organisations et réseaux d'habitants
Chers camarades,
Dans une période où les mouvements sociaux font face à des adversaires particulièrement puissants, dans des conditions extrêmement difficiles, l'Assemblée Mondiale des Habitants à Tunis a réussi à consolider l'existence d'un espace de convergence ouvert à tous les habitants du monde, de la campagne et des villes. Aujourd'hui, des organisations d'habitants de nombreux pays commencent à parler la même langue, à se rejoindre, à développer les mêmes initiatives, à se solidariser.
Ceci représente un succès pour lequel nous nous sommes toutes et tous battus et dont nous devons nous réjouir.
Cependant, ce n'est pas suffisant. Il nous faut maintenant relever de façon responsable de nouveaux défis, afin d'être à même d'exiger un changement de modèle-paradigme du système capitaliste néolibéral en faveur de la planète, de la nature et des êtres humains.
Pour y parvenir, il est indispensable d'assurer la pérennité de cet espace de convergence des luttes et d'affirmer sa voix et sa présence sur la base d'initiatives concrètes et partagées comme : l'organisation des Journées Mondiales Zéro Expulsions – pour le Droit à l'Habitat d'octobre, en constituant des Comités promoteurs unitaires au niveau territorial ; le renforcement du Tribunal International des expulsions à Genève, compris comme un outil commun, tout comme le Comité Unitaire de Pilotage, et la diffusion de l'appel pour la présentation des cas d'expulsion ; l'élaboration conjointe de la Mappemonde de l'Habitat urbain ; l'appel à la réalisation de campagnes conjointes pour loger un milliard de personnes dans les prochaines années ; le soutien à la constitution du Réseau panafricain des habitants ; le lancement de la campagne pour la fonction sociale de la terre, de la ville et du logement à l'échelle mondiale, afin de défendre les biens communs.
En même temps, ceux qui ont participé et se reconnaissent dans le processus de l'AMH ont le droit et le devoir d'analyser et évaluer ensemble le déroulement du processus de convergence, afin de proposer des améliorations permettant de l'élargir et de le rendre davantage intégrateur.
Par conséquent, au nom de l'Alliance Internationale des Habitants, nous invitons fraternellement toutes les organisations, réseaux et mouvements d'habitants à articuler leurs efforts au niveaux local, national, continental et global, et à avancer sur la base du consensus, tant du point de vue programmatique à partir des débats tenus dans chaque événement lié à l'AMH à Tunis et de la Déclaration synthétisant ces débats, que du point de vue organisationnel, en mettant en place des mécanismes concrets de coordination aux différents niveaux, permettant une participation effective de tous, mais aussi du point de vue politique, en fixant des objectifs précis avec un calendrier établi d'un commun accord.
(PT) 
Desenvolver o processo AMH juntos e com solidariedade para enfrentar desafios mais difíceis
(IT) 
(EN)
Subscribe the Declaration of the World Assembly of Inhabitants! Do not touch my land, my water, my house, my activists!                                   For rural and urban harmony, respect diversity and cultures
(ES) 
IFIRMA LA DECLARACIÓN DE LA ASAMBLEA MUNDIAL DE LOS HABITANTES! ¡No toques mi tierra, mi casa, mis militantes! Para territorios rurales y ciudades armoniosas que respetan la diversidad y las culturas
(FR) 
Souscrivez la Déclaration de l'Assemblée Mondiale des Habitants!Ne touche pas à ma terre, à mon eau, à ma maison, à mes militant-e-s! 
Pour des territoires ruraux et des villes harmonieuses qui respectent les diversités et les cultures
(PT) 
SUBSCREVA A DECLARAÇÃO DA ASSEMBLEIA MUNDIAL DOS HABITANTES! Não toque na minha terra, na minha água, na minha casa, nos meus militantes! Pelos territórios rurais e cidades harmoniosas que respeitam as diversidades e as culturas
(IT) 
Sottoscrivi la Dichiarazione dell'Assemblea Mondiale degli Abitanti!
Non toccate la mia terra, la mia acqua, la mia casa, i miei / le mie attivisti/e ! Per dei territori rurali e delle città armoniose, che rispettino le diversità e le culture
Edit this page:
Edit this page using the edit button above.
Create a new page:
Add a new page by enclosing the title of the page in ( (double parentheses) ). Once you hit "Save" the text will change into a link to create the new page. If a page with that name already exists, the text will link to that page.